I went to the dentist today, but since it was just a follow-up to a major visit I did a month ago, my dentist said I didn't have to pay her. Since I saved some money, I was itching to buy something. Originally I thought about a book, but I didn't find anything interesting, so I headed to the bookstore and browsed through the art supplies.

I wanted to try acrylic and even go back to watercolor. I did some calculations after checking out some equipment and when I found that it was well within my budget, I went ahead and brought them.

This is what I got: two small brushes (a pointed one, size four and a flat one, size four as well), a watercolor paper pad, and a set of acrylic paints. I still have some watercolor at home so I didn't get anything new. Oh yeah, I got a cheap ballpoint pen as well. :)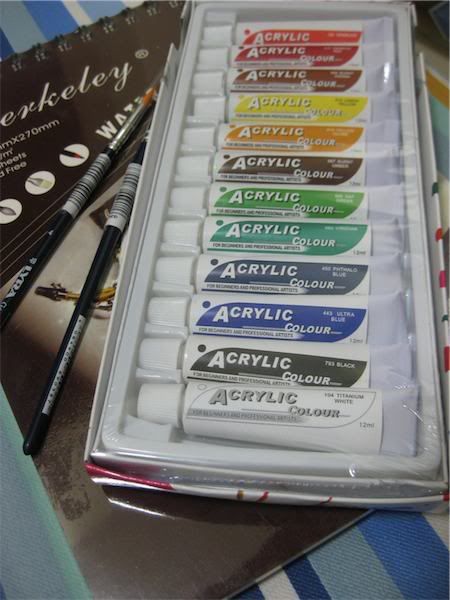 Now, I should get started on this.